Water Meter Telemetry
The Harvest System is an Internet of Things (IoT) solution that can be used to monitor water meters to give the user real-time feedback about water usage. Data can also be sent through to council for consent purposes. For sites that already have a Harvest system this is a simple addition, for new sites we can offer either a complete monitoring solution or a simple standalone water meter monitor.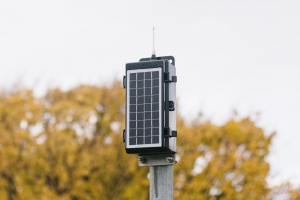 Standalone Water Meter Monitor
This standalone unit is designed to meet council regulations for logging and telemetry of water meters. It features inputs for up to two flow meters, utilises solar power and the cellular phone network to transfer your data to your Harvest web page. From there we can set text, email or voice call alarms based on water usage (i.e. 90% of daily water allocation used), and automatic transfer of data to the council at regular intervals at your request. See our brochure for more info and pricing.
Integrated Monitoring Solutions
Harvest systems can monitor more than just water meters. Using our ITU G2 or ITU Mini systems we are able to offer a range of monitoring including weather, soil moisture, water tank level, well/bore level, pipe pressure, pump control. Browse our solutions and products for more information on typical applications or contact us to discuss your monitoring objectives in more detail.
---