The Harvest manufactured Replogle Ramp Flume is designed for installation in water races. 
It is made from stainless steel and built to last. Harvest makes two different models of these ramp flumes 1) up to 100 litres/sec and 2) up to 200 litres/sec.  
Each flume is supplied with a depth sensor which is used with a special formula to report the flow in litres/sec. The flumes also have a scale printed on the inside which gives a reasonable indication of the actual flow at a glance.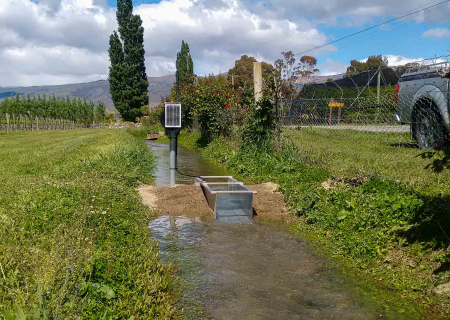 ---