Acclima TDR-310H Soil Moisture Sensor
Like it's big brother (the TDR-315H) Acclima TDR-310H is a true Time Domain Reflectometer soil moisture sensor system wrapped up in a small, rugged, permanently installable package. It is a major, patented breakthrough in soil water measurement technology.
An added bonus is that this soil moisture probe also measures soil temperature which is useful to know when to expect plant growth.
It's small size makes it perfect for smaller volumes i.e. hothouses or pots, while it's three-pronged design means that installation requires very little soil disturbance. TDR technology provides excellent accuracy and precision.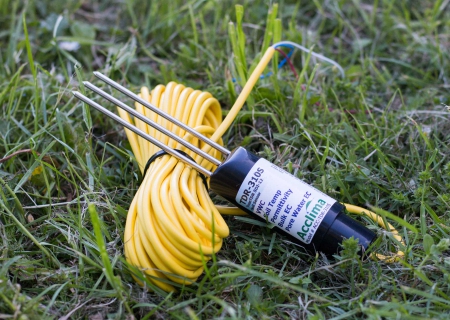 ---