Wilson Cellular Phone Amplifiers and Boosters
The Wilson range of cellular amplifiers and inductive aerial cradles helps user reduce dropped calls, increase data rates in weak signal areas and make calls from those dreaded "dead spots". The kit works by increasing the phone's output power to the cell tower, keeping the user more reliably connected. The cradles either have a built in bi-directional signal booster or connect to an external booster which amplifies signals to and from the cell tower.
These kits are ideally used in conjuction with Bluetooth headsets. Cradle booster kits are available for both the Telcom, Vodafone and 2Degrees networks.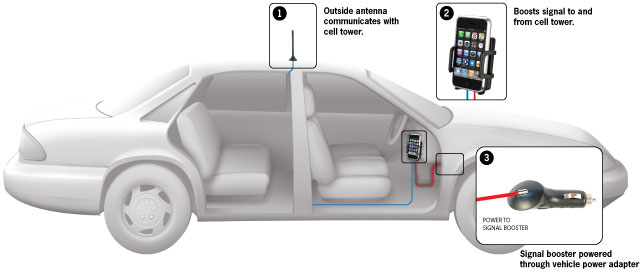 Contact us for more information.