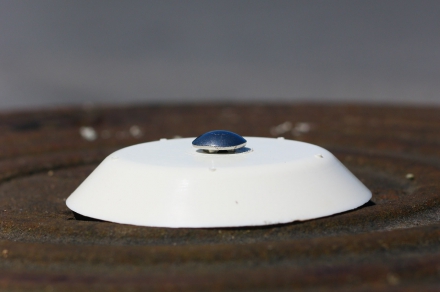 Harvest Manhole Antenna
Tough antennas designed for use on roads and manholes. This antenna was designed specifically for use with sewer and overflow monitoring units - sites where the telemetry is underground, and often covered with a metal manhole, need an easily installable but effective above-ground antenna. After much experimenting and testing the Harvest team came up with the Manhole Antenna.
Key Features
Available in monoband cellular, either 850MHz (North America) or 900MHz (rest of world)
3dBi gain monoband tuned loop antenna
Low profile 120mm (4.72") diameter x 17mm (0.67") max height (same height as cats eye road marker)
Fit to a steel manhole lid with a single 10mm hole which can be drilled with standard cordless drill
Very rugged moulded urethane with M10 stainless steel coach bolt to withstand highway traffic
100mm (4") stainless steel coach bolt protects cable during manhole opening
Available in white
They can be made with 2m (6.5') RG58 coaxial cable
Custom connectors available
---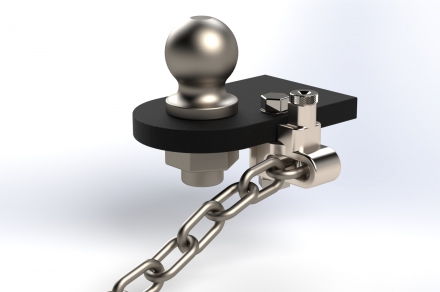 Harvest Trailer Safety Chain Attachment
One day the boss got tired of losing those little shackles that most people use to connect their trailer safety chain to the car, so he got a Swiss engineer who worked here to design a lock out of stainless steel that looked tidy and worked well. We have sold many thousands of these and have had the units tested by Industrial Research. We only sell these by the box, so if you only need one please try your local automotive parts company.
Trailer Safety Chain Attachments are sold in boxes of 8, 24, and 48. If you run a retail business and would like to sell these please contact us.
---