Harvest Electronics designs, manufactures and monitors telemetry equipment using GSM cellular networks and the Iridium satellite network. The wireless systems can be adapted for many different industries. Outdoor remote unattended locations requiring reliable information supply is our specialty.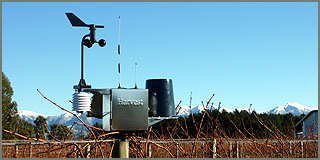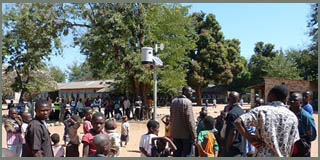 Weather stations with frost alarms and industrial grade weather stations (AWS)
Farm irrigation monitoring to meet logging and telemetry regulations and custom industrial monitoring solutions
Latest News
August 2015
Harvest are pleased to announce the release of the ITU Nano. The Nano is aimed at the water meter telemetry monitoring market. For more information check out this brochure.
January 2015
In October 2011 NZ awoke to the news that the container ship MV Rena had run aground off the coast of Tauranga on the Astrolabe Reef. Soon after salvage crews started work on recovering the Rena, Harvest was called in to provide a weather station and webcam located on the bridge to provide weather information for the salvers and helicopter pilots. We have put together photos in a timelapse from the 22nd Dec 2011 to the 10th January showing some of the salvage effort. Around halfway through the Rena can be seen to break in half during a storm and then the final few images show the final moments before the stern sinks - complete with Harvest weather station and webcam. Click here to see the video.
December 2014
We often get asked how to use soil moisture readings in a practial way. We push data for many clients to third party providers who our customers have contracted to provide them with management advice on such things as when and how much to irrigate. However some of our customers want to figure out how to irrigate themselves or even if they use a third party provider they are interested in how the decisions are made. We have put together two short information sheets on this subject. For the information relating to pasture click here and for vineyards and orchard here.
October 2014
TVNZ's Rural Delivery show which aired on the 11th October featured a segment on Harvest Electronics involvement in the dairy industry. The video can be viewed on TVNZ OnDemand or via Youtube. To see the video on Youtube click here.
Harvest is pleased to announce the release of the Extended Long Range Remote (XLR) for use as a repeater or as a control solution. The XLR alongside the ITU G2 allows for more monitoring and control options on sites that are very large, have wireless coverage issues due to terrain or require complex control solutions.