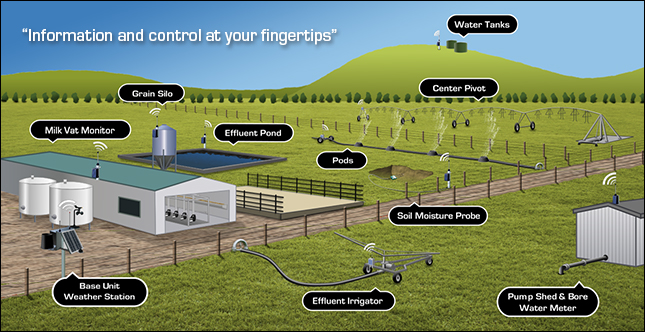 Harvest Electronics designs, manufactures and monitors telemetry equipment using cellular and the Iridium satellite network. The wireless systems can be adapted for many different industries. Outdoor remote unattended locations requiring reliable information supply is our specialty.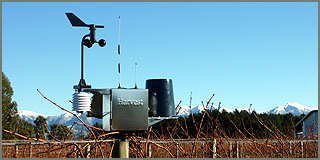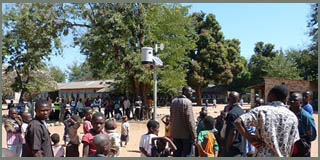 Weather stations with frost alarms and industrial grade weather stations (AWS)
Farm irrigation monitoring to meet logging and telemetry regulations and custom industrial monitoring solutions
Latest News
September 2017
The sales team is back to being a team with Jeffery Farrell joining Sam Tanner. Jeff has a background in the vit industry, previously working for Delegat and Craggy Range. His industry knowledge and experience as a user of Harvest systems is a valuable addition to Harvest.
July 2017
Harvest have installed our highest altitude weather station on Mt Ruapehu at just over 2000 metres above sea level. The weather station provides valuable information to the Whakapapa skifield. Live data can be viewed here.
May 2017
With plenty of projects and product development on the go, James McKenna has joined the Harvest team. James will work alongside Gary and Peter as a design engineer.
April 2017
We are pleased to welcome Callum Carson to join the Harvest Team. Callum will be taking on the role of sales engineer, working alongside Sam Tanner.
---
December 2016
With the end of 2016 comes a milestone - over 6500 online IOT devices online.
In November a magnitutde 7.8 earthquake struck just out of Kaikoura. One of of the results of the earthquake was signficant slips at Hapuku and Goose Bay causing earth dams to form in the streams. These two slips pose signifcant risk to the bridges on SH1 and in the case of Goose Bay, the settlement and camp ground. Harvest were contracted by NZTA and Kaikoura District Council to install monitoring equipment at both dams and to provide alerts on the Hapuku and Goose Bay bridges to warn motorists in case of dam burst as significant damage could be caused. In the case of Goose Bay another alert was setup to warn the residents of dam burst so they would have sufficient time to reach high ground.
Check out video footage of the job here.