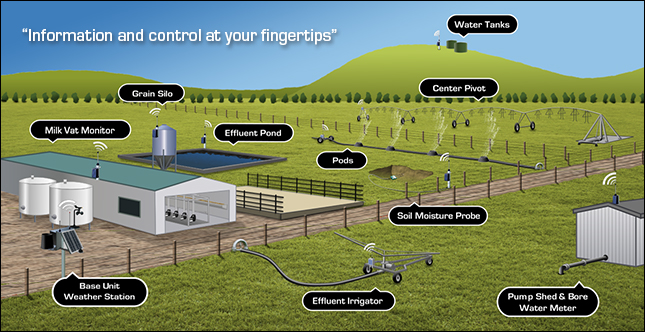 Harvest Electronics designs, manufactures and monitors telemetry equipment using cellular and the Iridium satellite network. The wireless systems can be adapted for many different industries. Outdoor remote unattended locations requiring reliable information supply is our specialty.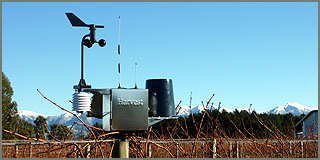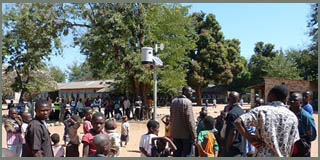 Weather stations with frost alarms and industrial grade weather stations (AWS)
Farm irrigation monitoring to meet logging and telemetry regulations and custom industrial monitoring solutions
Latest News
August 2016
We are pleased to welcome Cam Waru to the Harvest team. Cam will be working alongside Sam and Andrew in the sales team.
July 2016
Harvest is attending Romeo Bragato in Blenheim, Marlborough on the 24-25th of August. Find us in the trade exhibitors area.
April 2016
We are pleased to welcome Brenda Anderson to the software development team. Brenda will be working with our software development team to ensure all new software releases are thoroughly tested before release.
January 2016
The Harvest ITU Mini has now been released. The ITU Mini is primarily intended for use as an option for those after an entry level weather station.
See this brochure for more information: Harvest ITU Mini brochure
Work started on a new 225 square metre building extension incorporating three new offices and a new staff lounge. These new spaces compliment our existing offices, manafacturing and storage areas and allow for future growth.
---
December 2015
Harvest are pleased to welcome Aidan to the team. Aidan has worked at Harvest after school for two years assisting our production team. From the start of 2016 he is starting a general engineering apprenticeship and will be working alongside Allan who is in charge of our fabrication in our production department.
November 2015
Harvest are pleased to announce Rhys Mill is joining the team. Rhys (ex Marlborough Cabling) is based in Blenheim and will be carry out field installations and servicing throughout Marlborough as well as other areas in the South Island.
August 2015
Harvest are pleased to announce the release of the ITU Nano. The Nano is aimed at the water meter telemetry monitoring market.
See this brochure for more information: Harvest ITU Nano brochure.