Harvest Electronics designs, manufactures and monitors telemetry equipment using GSM cellular networks and the Iridium satellite network. The wireless systems can be adapted for many different industries. Outdoor remote unattended locations requiring reliable information supply is our specialty.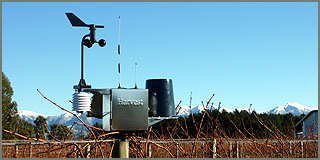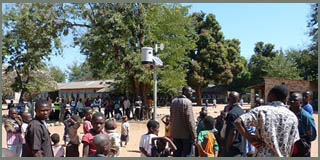 Weather stations with frost alarms and industrial grade weather stations (AWS)
Farm irrigation monitoring to meet logging and telemetry regulations and custom industrial monitoring solutions
Latest News
May 2014
We are pleased to welcome Tyler Batchelor to Harvest. Tyler will be joining Logan, Philip and Michael in the support team. Tyler has a background in web design so will be a valuable asset to the team.
April 2014
With continuing expansion into various market including farming a new team member has joined our production department. Kerry Nichols has a range of technician skills as the result of running his own electronics repair company. Kerry will be carrying out field installs and building systems to order.
March 2014
Harvest is pleased to announce the release of the Extended Long Range Remote (XLR). The XLR will help fill a hole in the Harvest product range as a bridge between the Long Range Remote (LRR) and the ITU G2. The XLR is first being released as part of effluent irrigator monitors and for use in situations where the LRR is short on inputs/outputs. In the following months it was also be available for use as a wireless remote repeater and as a PLC type controller.
February 2014
Harvest are pleased to welcome Michael Hollingsworth and Robert Gale to the team.
Michael joined us after working in the pro video and lighting industry. He will be managing inventory along with assisting with purchasing and backing up the support team.
Rob has joined the production team to replace Mark Thompson who has left to travel overseas. Rob will be taking on the roll of technician responsible for repairs, RMAs and development. Rob will also be working alongside Chris to run the SMD plant. Rob immigrated from the UK and has qualifications and previous experience in the electronics industry so will be a great asset to the team.
December 2013
Following on from the launch of the Rural Fire Danger website, check out this interview with Southern Rural Fire: Youtube clip from CUE TV South Today News.
October 2013
Harvest are pleased to announce the release of the Acclima TDT soil moisture sensor. This sensor is especially good on dairy farms as it automatically compensates for conductivity which is hugely influenced by effluent and fertiliser. Check out our instructional installation video here.