ITU Applications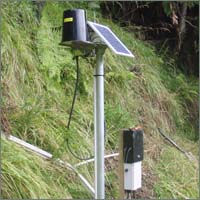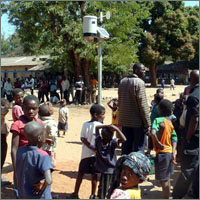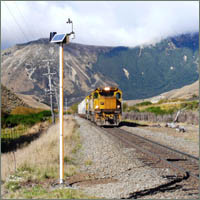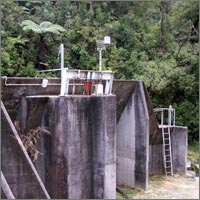 The ITU (Industrial Temetry Unit) is the backbone of most Harvest products. The ITU is available as a standalone product or built into numerous Harvest products. Many customers such as some of the New Zealand regional councils use the ITU alongside Campbell Scientific loggers. The ITU is most commonly used for the following applications:
Industrial Telemetry Monitoring

Switchboards
Secure computer rooms
Backup alarm interface

Flow Meter Monitoring

Monitoring of 4-20mA output meters, hard wired or wireless
Monitoring of pulse ouput meters, hard wired or wireless

Stream Gauge Monitoring

Weir monitoring using ulstrasonic sensors
Stream profiling using Sontek monitors

Weather Stations

Basic weather stations
Avanced weather stations (AWS) with industrial sensors
Frost alarms for vineyard and orchards
Roadside weather stations with road temperature sensors
Systems for NZ rail network monitoring track temperature and dragging equipment

Farm and Irrigation Monitoring
All sensor monitoring available via wireless remotes (LRRs)

Well, bore and pond depth
Flow meters/water meters
Soil moisture and temperature
Weather conditions
Evapotranspiration calculations
Stream flow and/or depth
Dissolved Oxygen in streams
Effluent irrigator tracking and control
Milk vate level and temperature

Integration with third party loggers
Current projects include:

Salinity monitoring on bouys
Dust monitoring with METONE and ThermoScientific gear
Blast gas/vibration monitoring
Environmental chamber monitoring
Flow and depth monitoring with ADS Flowsharks
Flow and depth monitoring with MACE
Flow and depth monitoring with Teledyne Isco accQmin
Interrogation of Campbell Scientific Loggers

Wastewater monitoring

Overflow sensors
Depth sensors using custom designed PMC right angle pressure sensors
Monitoring of third party loggers
Salinity and conductivity using Greenspan sensors
The ITU G2 with its 8 analog inputs, 8 digital inputs, 4 switchable voltage outputs, built in solar charger, SDI-12 input, RS-232 input, dual latching relay ouptus, built in logic programming, GMS/3G/Iridium satellite connectivity, SD card log storage, and onboard LCD display mean that the ITU is ultra versatile. It is our aim to work torwards providing a custom solution to meet you or your customers custom requirements.
For more information please contact us.