Harvest Sewer Overflow Monitor
The Harvest Sewer Overflow Monitor is a versatile and rugged telemetry system.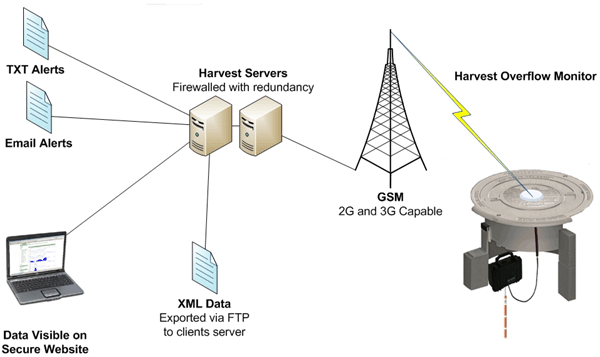 Key Features
Pelican (IP67) casing
Harvest SPE-02 or ITU-02 telemetry unit
Replaceable long life Lithium battery
Ability to monitor devices like:

Industrial sewer/flow loggers
Flow meters
SDI-12 or RS-232 output devices
Float switches
Pressure sensors
Ultrasonic sensors
Teledyne ISCO accQmin Velocity Profiler
ADS Flowshark series
MACE HVFlo
Harvest has also developed a low profile manhole mounted antenna for use with their monitors. For more information please contact us.