Harvest Electronics designs, manufactures and monitors telemetry equipment using GSM cellular networks and the Iridium satellite network. The wireless systems can be adapted for many different industries. Outdoor remote unattended locations requiring reliable information supply is our specialty.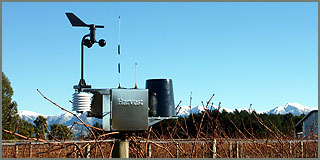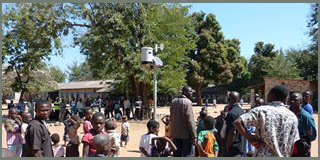 Weather stations with frost alarms and industrial grade weather stations (AWS)
Farm irrigation monitoring to meet logging and telemetry regulations and custom industrial monitoring solutions
Latest News
October 2013
Harvest are pleased to announce the release of the Acclima TDT soil moisture sensor. This sensor is especially good on dairy farms as it automatically compensates for conductivity which is hugely influenced by effluent and fertiliser. Check out our instructional installation video here.
Harvest were pleased to have the opportunity to host MP Steven Joyce in his official capacity as Minister for Science and Innovation.
September 2013
Harvest has started development of a new wireless remote - the Extended Long Range Remote or XLR for short. This new remote has an expanded feature set over the existing Long Range Remote (LRR). Some of the new features include ability to do logic/control, extra inputs and the ability to act as a standalone wireless remote repeater. Expected release is in the first quarter of 2014.
Harvest are pleased to announce the release of a Rural Fire Danger website in conjunction with regional Rural Fire Authorities. This website is designed to give the public hourly updates regarding the Fire Danger in their areas. The website data is generated using regional Rural Fire Authority owned Harvest weather stations (RAWS) along with formulas provided by SCION research.
www.ruralfiredanger.co.nz
August 2013
Renovations have been completed at our offices in Masterton. The offices were originally owned by ENZA and built in 1993 and although well maintained were in need of a freshen up! Check out some of picture on the Harvest Electronics Facebook page.
April 2013
We are pleased to announce that Philip Harvey has joined the Support Team. Philip has a interesting combination of degrees and certification - theology and computing. With Philip joining the team the Support Team now has three full time members.